Important Techniques for CBAP Certification Examination
This again is a very frequent question that we receive from our CBAP participants. BABoK V3 has 50 techniques and obviously, all techniques would not be of equal importance for all three certifications. Some techniques are more important to junior business analysts and some techniques are used more by the Senior Business Analysts.
In this article, we are going to categorize the techniques into three categories based on their complexity levels. Low complexity techniques are more useful for ECBA aspirants. Medium and high complex ones are more important for CBAP examination aspirants. High complexity techniques would require CBAP practitioners more time and effort to understand and be comfortable with.
You must be wondering how did we come up with this list?
It's primarily based on inputs from many of our past CBAP participants regarding what kind of techniques challenged them more during the CBAP certification examination. Secondly, most business analysts start their careers as requirements analysts and as part of requirement analysis work, they use some techniques more extensively than others. Techniques that typically belong to strategy analysis planning and solution evaluation are the techniques where usually many have a lesser comfort level and obviously, they need to pay more attention to those techniques. Three specific areas that we would advise CBAP participants to pay attention are the techniques related to Financial Analysis, Decision Analysis, and UML.
Here are a few blogs and videos that we published which will help CBAP aspirants:
Estimation
https://www.adaptiveus.com/business-analysis-estimation-technique/
Metrics and KPI
https://www.adaptiveus.com/business-analysis-world-indicators/
Data and Concept model
https://www.adaptiveus.com/concept-model-vs-data-model/
https://www.youtube.com/watch?v=YdvgaxqTkmE&feature=youtu.be
Process analysis
https://www.adaptiveus.com/process-modeling-vs-process-analysis/
Business model canvas
https://www.adaptiveus.com/balanced-scorecard-vs-business-model-canvas/
Non-functional requirements
https://www.adaptiveus.com/blog/non-functional-requirements
Advertisement

Stakeholder list, map, and personas
Here is a summary of important techniques for CBAP certification: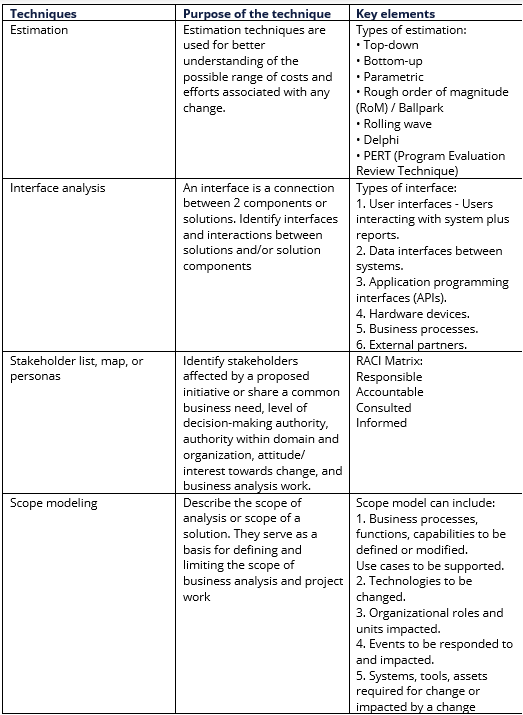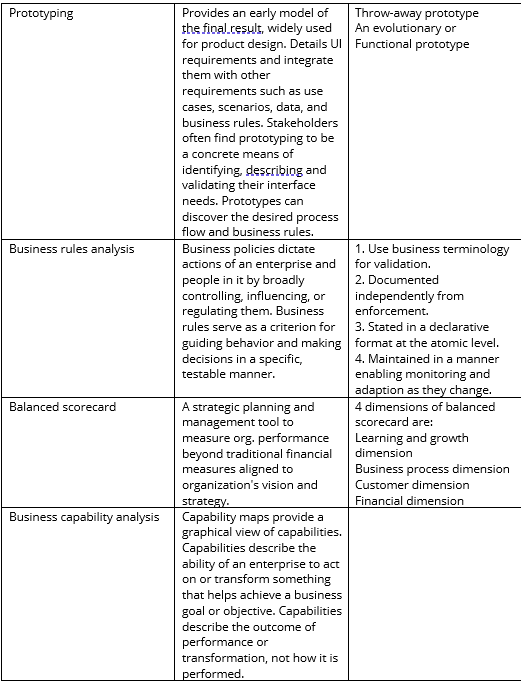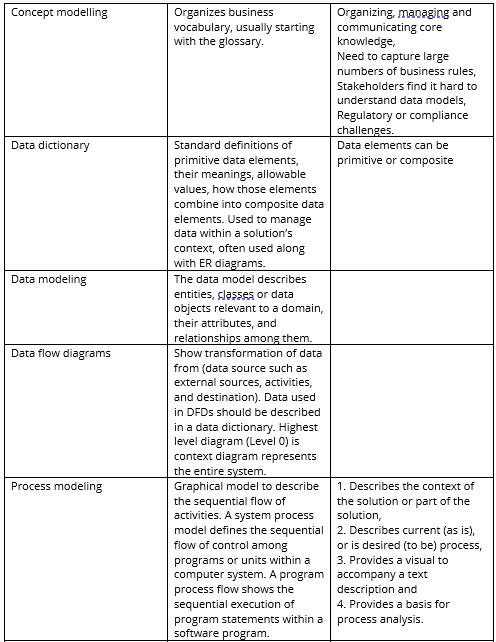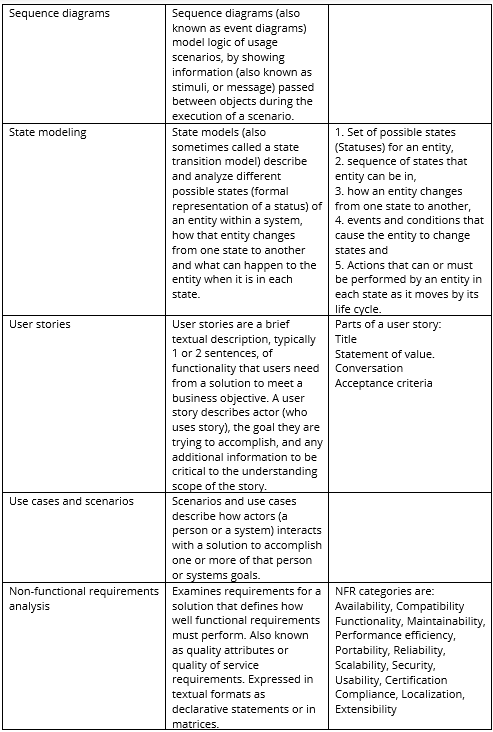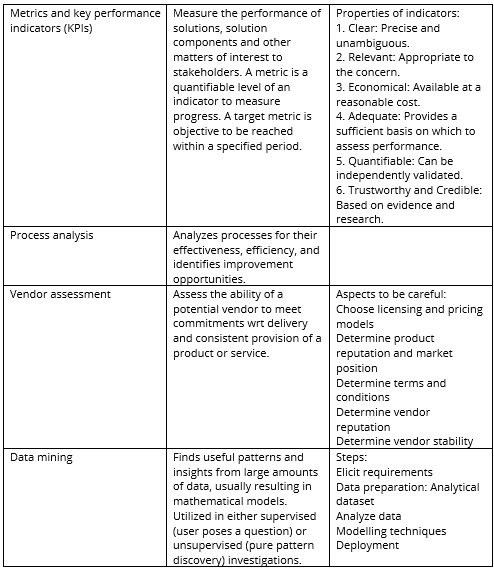 Author: L N Mishra, Co-Founder, Adaptive US
L N Mishra co-founded Adaptive US, a business analysis skill development organization, working with professionals from 80+ countries in skyrocketing their BA career and staying ahead of the game. He has helped 5000+ BA professionals to achieve better salary and role in their BA career. He is the ONLY trainer who holds all 7 certifications from IIBA (ECBA, CCBA, CBAP, CCA, AAC, CBDA, and CPOA).
LN has authored 12 best-selling books on business analysis. He is also a Versatile trainer, coach and speaker on all IIBA Certifications.
Grab a copy of best-selling eBook –  FREE 50 CBAP Exam Mock Questions Plus Comprehensive CBAP Exam Information utilized by 1000s of BA professionals to ace their IIBA exam.
LN is also a member of IIBA Question Setting Committee, mentored 100+ global clients and 3000+ Bas. He has 24+ years of working experience as a Business Analyst and conducted 1000+ workshops in business analysis, requirements engineering and agile, project management, requirements engineering and different BA Skilled webinars.
Please write to LN if your thoughts are in sync with his or if they spark a thought in you.
---
LN Mishra
LN Mishra (LN) CBAP, CBDA, AAC, CCA Helping BAs to Improve Their Careers: Guided 1000+ BAs to be IIBA® Certified World's 1st BA to hold all 6 IIBA certifications Practicing BA for 25+ years, Acclaimed Author, Versatile Trainer and Consultant Co-founder and COO @ Adaptive US I have 25+ years of professional experience in agile software development, requirements analysis, business analysis, IT GRC, and management consulting. I currently play the role of business analysis thought leader and product owner, SuXeed, Adaptive's flagship learning solution. He has been part of multiple large system developments, In-country Value System for PDO Oman and the Color Data Management System for AkzoNobel. I was also involved in multiple large ERP implementation projects and was involved in one of the world's largest change management programs in PricewaterhouseCoopers, for a large utility agency. I have conducted 300+ workshops in business analysis, requirements management, agile, software project management, Six Sigma, CMM, ISO 9001, and ISO 27001. I have guided 30+ six sigma projects in iGate, MACH, and Akzo Nobel. I hold Post Graduate Diploma in Management (PGDM) from IIM Ahmedabad and BE (Honors) in Electronics.
---