The 21st Century Business Analyst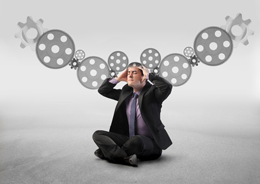 From Tactical Requirements Manager to Creative Leader of Innovative Change
I think the 21st century will be the century of complexity.
 —Stephen W. Hawking
Welcome to the new series of articles on the BA as the 21st Century Creative Leader. It was a perfect storm. As we entered the second decade of the 21st century, we found ourselves struggling to adapt. All over the world, people faced environmental and economic turbulence, financial calamity, a stubborn recession that seemed to resist recovery, intractable societal troubles, high unemployment, increased poverty, and uncompromising complexity. The fiercely competitive global business ecosystem was changing so rapidly that we were confronted with complicated situations we had never seen before.
It is no coincidence that the business analysis profession is taking hold to address many of the 21st century business challenges. Business analysis is all about understanding the needs of organizations, helping them remain competitive, identifying creative solutions to complex business problems, bringing about innovation, and constantly adding value for the customer and revenue to the organization. My fear is that the business analyst will remain a tactical, project-focused role for too long, and organizations around the world will not leverage the often underestimated and undervalued creative talent that is bottled up in our business analyst workforce.
Creative Leadership – What's All the Fuss About?
We know that creative leaders are top performers, but how are they different? It is becoming obvious that we need creative leaders from all levels organizations to capitalize on complexity and use it as a competitive advantage, not just one or two individuals at the top who are leading the way à la Steve Jobs. CEOs of leading companies lament the fact that they do not have the creative leaders that are needed. [i]
Where is the cadre of creative leaders going to come from? Could business analysts become the creative leaders we need to spark innovation? To be sure, they work with teams and individuals at all levels of their organizations. Our 21st century challenge is this: to arm business analysts with the knowledge, skill, credibility, and confidence needed to awaken creativity throughout their organizations. We can then calm the storm, at least as it affects our businesses, and look ahead to a dramatic increase in the number of innovative changes set in motion through expertly facilitated creative sessions.
Creative Leadership – Is it Embodied in the Business Analyst?
What should business analysts be doing to hone their creative aptitude and to foster imagination and originality in their organizations? Business analysts can participate in the development of creative leaders across their organizations by deepening partnerships with their stakeholders, especially employees and customers. As they focus on relationships, business needs, operational agility—the hallmark of business analysis—BAs can focus on innovation at every turn and instill a universal understanding that everyone is creative. To accept the challenge, business analysts need to learn to be courageous, prepared, and willing to make deep changes to their organizations' business change model and to their approach to business requirements.

Creative Leadership – It's a Team Sport
Project leadership is no longer just about the project manager or even just about the project manager and the business analyst. Combining disciplines leads to success, and complex 21st century projects should be led by a highly seasoned, multitalented team consisting of strategic thinkers and creativity enthusiasts. The complex project leadership team ought to comprise the best resources available, including experienced and creative project managers, business analysts, solution architects and developers, and business visionaries. This leadership team collaboratively makes managerial and technical decisions about how to capitalize on the complexities they face to foster creativity.
Who Will Benefit from Reading This Series?
This series presents a new model for all members of project leadership teams in general, and business analysts specifically, to learn how to capitalize on complexity. We will delve deep into the behaviors of business analysts in their functions as expert facilitators and creative leaders and offer guidance not just on managing complexity, but also on leveraging it as a competitive advantage. In addition to business analysts, this series is an important resource for project, program, and portfolio managers; solution architects; business process owners and managers; functional managers; senior IT technologists, BA consultants and BA Practice leads.
Don't forget to leave your comments below.