This is the last of a four-part series exploring whether 'business analysis' is art or science. This week we'll talk about why business analysis is the synthesis of both art and science.
Over the past three articles we've asked "Is Business Analysis art or science?"
Cathy Brunsting talked about how the science of business analysis has developed in the past few years, with the advent of the International Institute of Business Analysis (IIBA), a professional organization dedicated to the profession. The Business Analysis profession now has a body of knowledge and certification, which helps to insure that its practitioners are meeting the standards of the profession. There are new ways to measure the competency level of an organization's BAs. Plus, there are tools and templates available to aid practitioners in following repeatable processes.
Jeanna Balistreri, Char Ceci and Alan Smith talked about the art of business analysis by demonstrating how the profession requires creativity, communication and other soft skills in order to insure a successful project. They find that Business Analysis is about people and interacting effectively with a myriad of personalities. There is an art to the way that the BA applies available skills and tools that varies from project to project.
In the end, as Greg Kulander had already discovered in his business analysis career, there are elements of both art and science in the successful practice of business analysis. Both aspects are critical to the success practice of business analysis.
Without the science (which brings process, techniques, templates and measurability), the business analysis field would never have become a recognized profession that commands the respect of fellow professionals. Too often in the past Business Analysts (BAs) were perceived as little more that note takers or junior Project Managers because we could not articulate the science and discipline of our profession. There was little effective training and no repeatability in the process. Without science, every new BA would fumble around while gaining the experience and skills necessary to effectively practice the profession – much like Cathy and Greg did early in their careers.
The recognition of the profession from the IIBA organization as well as the CBAP and CCBA certification programs means that employers now recognize that there is science behind the profession which helps the industry increase the value of the BA role. BAs can be trained in the science of their profession and can demonstrate that they have the repeatable skills that are necessary to drive process. We now have empirical evidence to support higher salaries and better career paths for BAs with formal training and professional experience.
However, without the art to recognize that every project is different and that it takes creative skill to successfully navigate all the people, personalities, and pitfalls that all projects face, the science of our techniques and processes would be almost useless. It's the art that prevents the BA from being 'just a note taker,' rigorously filling out our templates, with no real understanding of the problem that the business needs to solve.
By practicing the art of business analysis, the BA adds value to the team and to the process that goes well beyond the science of the profession. The BA becomes a bridge – the 'hub of the wheel' – enabling the business users and the IT team to work together collaboratively. The BA helps to insure that the team is developing a business solution that truly meets the business stakeholders needs and is feasible to be developed in a timely way by the IT organization. Practicing the art of business analysis elevates the BA to a leadership role, opening up better opportunities and career paths for the BA.
Science means that as BAs we have process, tools, and templates that bring the 'state of knowing' to our profession. Art allows us to use our 'skills acquired by experience, study, or observation' to choose the correct scientific tools and then apply our soft skills to insure that our projects are successful. In the end we find that business analysis truly is the synthesis of science and art.
Don't forget to leave your comments below.
About the Authors:
Jeanna Balistreri is a Sr. Business Analyst at Geneca, a custom software development company. Jeanna has over 10 years of experience in various IT roles such as Project Management, Process Re-engineering and Business Analysis. Jeanna's core competency is focused on bridging the gap between business and technology in order to help solve business problems through technology solutions. Currently, her focus at Geneca is centered on successfully delivering software through the Getting Predictable principles.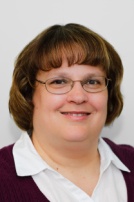 Cathy Brunsting is a Senior Business Analyst at custom software development firm, Geneca (www.geneca.com). She has over twenty-five years experience in all aspects of business analysis, systems development and project management, from project inception to customer acceptance. She is skilled in the analysis of business problems, as well as the design, implementation, testing, and on-going support of technical solutions. Her areas of expertise include Insurance, Interactive Solutions, e-Business Solutions, Financial Systems, Gaming and Lottery Systems, Telecommunications (Operator Console, Voice Recognition, and Call Processing), Order Entry/Subscription Services, and Database Design. Ms. Brunsting was also the founding President of the Chicagoland chapter of the International Institute of Business Analysis™ (IIBA).

Ms. Ceci has over fifteen years experience in all aspects of business analysis and project management. Her proven ability to streamline processes, rapidly define requirements, control scope, mitigate risks, and delegate tasks results in the implementation of powerful systems. She builds high-performing teams with local, virtual and off-shore resources. Known for her excellent cross organizational communication and problem solving skills consistently leads to exceed expectations. Ms. Ceci is a Senior Lead Business Analyst at the Chicago-based custom software development firm Geneca, and plays an instrumental role in the adoption and success of Geneca's business analysis best practices.
Greg Kulander is currently a Senior Business Systems Analyst at custom software development firm, Geneca L.L.C., and is the Vice-President of Communications for the Chicagoland Chapter of the International Institute of Business Analysis. He has been working primarily as a Business Analyst on software projects since 1999 for such companies as JP Morgan Chase, U.S. Bank and NAVTEQ (now Nokia Location Services). He has helped lead successful projects in government, healthcare and private sector e-commerce, and was a founding member of the U.S. Bank Business Analysis Center of Excellence. He has a Masters degree in Management Information Systems from Benedictine University, and Bachelor's degree in Marketing. Greg thoroughly enjoys seeing a project go live and watching an organization reap the benefits of well-made software!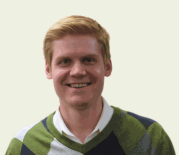 Alan is a Senior Business Analyst who works for custom software development firm, Geneca. Alan has 12 years of technology experience working with various Insurance systems, Financial Systems, Telecommunications and Digital Entertainment. Alan is experienced with project definition, business analysis, requirements facilitation and analysis, quality assurance and all phases of testing. Alan specializes in Agile methodology, including XP, Scrum and Lean. Alan holds a Masters Degree in Adult Therapy from Loyola University Chicago. Alan loves building strong client relationships, and showing his clients how their engaged input into the requirements process will make their projects successful.