7 Steps to Kick-Start Your Strategic Planning Process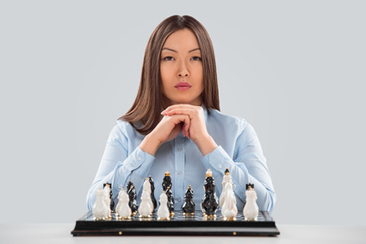 Strategic planning is an exercise in gathering and documenting information about the past, present and future of your business. Strategic planning helps determine where you want to go over the next few years, how you are going to get there and how to recognize when you've arrived.
One of the more common strategic planning approaches is Basic Strategic Planning (BSP). BSP uses a triangle approach and seeks to align strategic agenda items with the tactical reality of the organization.
Starting from the top, BSP includes the following steps:
Identify your mission statement. It is amazing how many organizations don't take the time to develop this statement. A mission statement is foundational to all strategic planning work. An effective mission statement describes what the company does, provides insight into client value and captures the essence of your company.
Create a vision of the future. A vision statement should look to the future. After all, you can't get to where you want to go unless you know where you want to go. Think ahead to three to five years from now and write your story. What is it that your organization has achieved? Tighten that story into a clear crisp sentence and share it.
Develop core values and guiding principles. Core values and guiding principles are foundational to your entire organization. Guiding principles are a set of accepted guidelines formed by the business that capture how your people act, work, make decisions, set priorities and conduct themselves. It is imperative to set and communicate core values and principles or else they will set themselves over time through employee habits.
Create long-term goals and smart objectives. Goals are general statements outlining what you want to achieve to meet your mission and vision and address any issues you are facing. For each and every goal it is important to identify strategies to achieve them. Objectives should be SMART; that means specific, measurable, attainable, realistic, and time bound. It is important that you make a distinction between long-term goals and smart objectives for those goals.
Establish an action roadmap with timelines. An action roadmap is a visual representation of your strategic planning items. It includes high-level agenda items, initiatives, champions and key elements. It includes the key areas that your organization will focus on in order to achieve its goals and objectives.
Build a communication plan. Communication plans should not be complicated and should be shared within your organization. It is important that time is spent determining the best approach for getting people informed as to what is planned and ensuring that they know impacts of not achieving the objectives. Consider printed plans, maps, high-level visuals, town hall sessions, etc. It is all about communication. Be visual, be creative.
Establish an implementation and monitoring plan. This is important to be successful. Organizations and teams fail because they don't assign a top-notch resource to put together an implementation plan. Consider using a highly-skilled program manager or director to translate the strategic plan into tactical reality. Ensure that the rules of engagement are established and build a strong monitoring process that engages people in open dialogue centred around the actions that must be taken to be successful.
Strategic planning is an important part of every organization's success. There are key elements that must go into strategic planning; if you do not have all the elements to start with, then you must start with the basic strategic planning process (BSP). Everything that you do as an organization will come from your strategic plan. This includes enhanced sales, improved business processes, inventory controls, or market advancement. The list of options is huge. We don't plan to fail, we just fail to plan.
Don't forget to leave your comments below.