WHAT IS BUSINESS ANALYSIS?
Business Analysis is the most misunderstood and undersold profession in the world today. If this were untrue, then why are Business Analysts not fetching top dollar on daily rates or annual salaries.
Why are Business Analysts not being invited to the boardroom to ensure strategy drives solutions and in turn requirements drive strategy. Why is it when I speak to Business Analysts they often lack the courage to challenge the link between requirements they seek out, the solution they are told to build and worse than that, why is this not openly shared with them? Why are we not being promoted to Enterprise Architecture Positions, Solution Designers, Chief Innovators and so much more?
The International Institute of Business Analysis has defined business analysis as
"Business analysis is the practice of enabling change in an enterprise by defining needs and recommending solutions that deliver value to stakeholders"
You'll note by this very definition of the defacto global standard that nowhere in it are words relating to stakeholder management, stakeholder engagement, communication or facilitation. While I am of the firm belief that these are critical to the success of the profession, I don't believe for one moment they are the very fabric by which a BA should be borne of.
Let's suppose you were Chief Operating Officer for a day. Let's suppose your sole purpose in life was to increase the overall efficiencies of the organization and by association increase the profitability to shareholders, or in the case of not-for-profits and public agencies, to protect the coveted budget allocation for your practice. Finally let's suppose you are a firm advocate of quality business analysis practices and within your organization that role has been neglected or minimum budget has been put aside for investing in the profession. What would you do?
Like any executive you'll likely want to put a business case forward to hire or invest in the BA Practice. Like any good BA you'll want to be sure that you have examined the current state, define a future state, examine risks and put together a change management program. Then, you'll want to attach a dollar figure and an expected return on investment.
---
Advertisement

---
I can assure you, you're going to have a very difficult time demonstrating financially that stakeholder engagement and better communication will lead to better requirements and better requirements will lead to less defects and less defects will lead to quality products etc. In fact there are far to many BA's out there, writing notes on flip charts who don't have the courage to really engage stakeholders in a productive collaborative manner. As a result stakeholders are disengaged, and BA's find themselves writing requirements and filling in the blanks based on assumptions. How do we measure that?This only represents a fraction of the deliverables a GREAT BUSINESS ANALYST can produce even when they are great and engage stakeholders.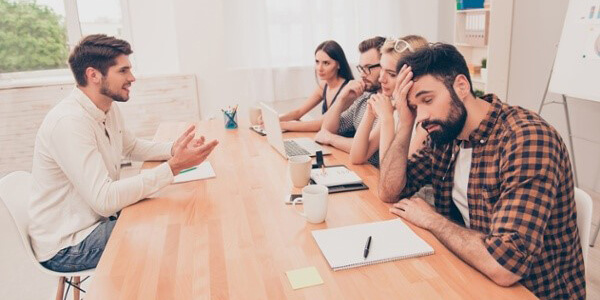 Your sales pitch might consider this;
"Identification of poor processes, outdated or inadequate business rules ARE going to be identified. If we can define products and services that meet customer demand, or improve processes, and or update business rules, we can therefore increase revenue, profit, brand, compliance and any other facet that would sustain the the business"
The key is to focus on quantitative financial outputs – that is the selling point for investing in great Business Analysts or selling the worth of what we do.
We as Business Analysts need to reverse our thought process and stopping leading our value proposition with "As a great facilitator and manager of stakeholder expectation we can drive better results" and instead lead with "As a great Business Analysts we drive efficiencies, to increase profit margins, identify gaps that need to be addressed to improve compliance and thus avoid costly fines or a decrease in market share. We can increase revenue expectations by identifying the right solution options through great requirements practices"
To ensure that we accurately identify areas of potential financial gain we will engage our stakeholders in a manner that is appropriate given the type of project environment we work in.
Business Analysts – the hard reality is simple – all roads lead to money, and while we stand on the side of the road at a rest stop facilitating great conversations or managing stakeholders the money train is passing us by. Sell the value of our profession on the merits of financial gain, elimination of financial waste, compliance to avoid fines and loss of market share, and or efficiencies in realizing quality requirements.
In short –
PUT YOUR MONEY WHERE YOU'RE REQUIREMENTS ARE!
– and before you know it, you'll be invited to the board room to have a cold hard discussion about how you and your team can contribute to the value of your organization.
THAT IS WHAT BUSINESS ANALYSIS IS! That IS VALUE PROPOSITION